Springfield, MO
An ancient town, and it's especially closed on Sundays. This area is rich with Covens and Babtists. It almost seems like there may be a quiet war going on here.
Tulsa, Ok
Ok...um...we whizzed by it.
Oklahoma City, Ok
A little less than Ok. We drove along Route 66, which was in better condition than I44
Clinton, Ok
We stopped at the Clinton Motel here for $31 a night. Taxes brings it up to $38. They have wireless internet, cable TV and a bed, plus a hot breakfast, and that works for me!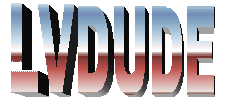 Sunday, February 12, 2006 8:21:13 PM, From: Jim, To: Stories