Florida, Alabama and Mississippi
The coast in Florida was beautiful. Crystal clear ocean, with the whites sand beaches that I'd ever seen. We stopped at a convenience store and for the heck of it, I got some of their gumbo in a to-go cup. It was GREAT!
Alabama
Who'd guess, that the route would take us through a highway that averaged 20mph. The houses along the route were extremely dingy. Maybe there's more to Alabama than what we saw, but, I'd never go back.
Mississippi
The road improved A LOT, going across the state lines from Alabama to Mississippi. It seemed like everything changed. Meridian looked like it could have been a nice town to hang out at.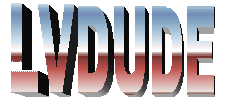 Tuesday, January 31, 2006 7:00:00 PM, From: Jim, To: Stories