Cairo, Illinois
Once a booming river town, now the remains of the racial riots back in the 70's. I knew of the riots that wiped out this place, and was told to stay away if I valued my life. Apparently, I was told right. This town is full of cathedral churches, tall brick buildings, and a gas lit downtown. Run down victorian mansions that are over grown by foilage can be found almost any street, mostly homesteaded by vagrants. Hate and prejudice destroyed this jewel of Illinois, but its history can be seen along its cobblestoned streets.
Cape Girardeau, ILL
I guess this would be the big city between Paducah and St Louis. Its got a decent, but semi scary downtown area. We didn't stop here, haha.
Festus, ILL
The exits along the interstate are peppered with small towns having interesting names. We ate at a Ryan's buffet here. Festus has all the stores you'd find in a much larger town. They even have a Super Walmart.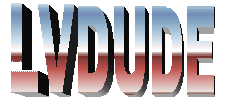 Thursday, February 9, 2006 5:52:07 AM, From: Jim, To: Stories