And by the way, it is whether you win or lose that
The only people that say "it's how you play the game that counts", are losers.
Unless I missed something, the scoreboards are full of scores, not ratings or opinion polls.
If you play by the rules, you either win or lose. If you don't play by the rules, you are cheating.
So, If you stink at golf, don't play Arnold Palmer to win.
If you play for the fun of it, play Arnold Palmer and waste his time.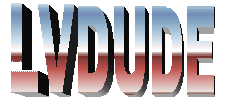 Monday, January 30, 2006 12:41:16 AM, From: Jim, To: Stories