Fun day. It was full of clashes.
I got irritated at Becky because she didn't seem to know anything much about setting up my website.
I told her we have a choice.
That's to be poor, or not to be poor. The way to be poor was to waste each and every day.
The way to get ahead, is to make each and every day count.
If its spacing out the days until the end that she wants, then we should go into truck driving now.
To me, that is slow suicide.
I want to make each day count. I want to do things most people don't do. I do not want to be normal.
Life is a gift. We have a choice. We can appreciate it, or we can take it for granted.
I think most people take life for granted.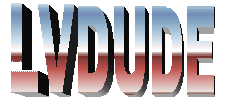 Wednesday, November 23, 2005 3:14:58 AM, From: Jim, To: Stories