Just to clean off my desk
Tuesday at noon - Lunch with Enricci 407-551-1319 or 213-408-0236
Tommorrow at noon - Raymond James interview in Tampa.
Remain calm, if they ask about M2, say:
- M2 wasn't what I was looking for.
- I'm looking for personal growth in a challenging environment.
- I'm also looking for stability and long term employment.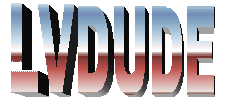 Sunday, November 6, 2005 4:54:46 PM, From: Jim, To: Stories