So Here's The Plan:
- My last day at M2 is Friday.
- Next week I want to finish our tour of Florida.
- I may end up getting a job at Raymond James working on Web Development. I want that.
- If I don't find work, I'm going to work on my website, with marketting being my goal.
- If, by January, I haven't made any money off of my sites or found work then I'm going to take a Truck Driving School.
- We'll live either here or in Las Vegas, depending on our money situation.
- If do go into Trucking, my goal will be to own a truck, then a fleet of trucks.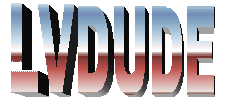 Tuesday, November 1, 2005 6:34:35 PM, From: Jim, To: Stories