Memories that linger
Music - The sounds that heal the soul. I think everything the heart needs to know is in a song somewhere.
Yesterday was such a sad day. Everything I saw and heard until I left is like a recording. It will be etched in my mind and I won't forget any of it.
I'm wondering where John Denver, Dan Fogelberg and Michael Jackson went.
But most of all, I'm wondering where yesterday went.
Like a song, those yesterdays will come up in my mind for years to come.
I don't have a song for it, but if I did, it would be country.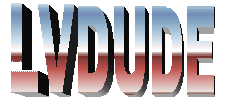 Saturday, March 27, 2010 9:58:53 AM, From: jim, To: Stories