Gambling at the Rivers Casino
I like the Rivers Casino in Pittsburgh (if only it had a hotel).
Becky hit 4 deuces on her last dollar for $200.
We split it, but I staked her to $20, I lost $20, and bought our $65 dinner, so I lost $5 and she won $100.
Funny how that works?
I'm lucky she's lucky. (Was that a good sentence).
lol.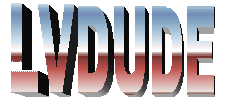 Sunday, January 24, 2010 9:58:34 AM, From: jim, To: Stories