Funny thing about Angels
Angels don't come with wings. They are everywhere. They don't stick out.
You have to find them, and they don't even know they are Angels.
Becky and Sonny are my angels...but every once in a while, another one comes into my life, and it is always unexpected.
I sent Outback Gift Cards out this Christmas, and I made a little comment in Facebook about the thank you's I got this year, compared to last.
It looks like that was a good recipe for shaking the angels out of heaven.
Georgia took Becky out last night.
They ate dinner and went shopping. When they came back, I got a gift.
Most of the people I know these days are living month-to-month.
So when I do nice things for people, I don't expect anything in return. Just a thank you.
Besides, kindness always seems to be returned in other times, and in other ways.
I call those who send kindness my way, My Angels.
But when an act of kindness is returned almost immediately, things change.
I call those Angels, my friends.
And having an Angel for a friend, is one the greatest achievments I could hope for.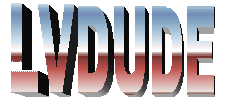 Tuesday, January 12, 2010 8:00:22 AM, From: jim, To: Stories