Another year has gone by
Said "Hi" and "Final Farewells" to some very special people.
We've seen some of the prettiest country I've ever seen.
Saw Niagara Falls, Buffalo, Erie, Cleveland, Akron, New York City, Hoboken, Ocean City NJ, Ocean City MD, Annapolis, Washington DC, Ligoneer, Ohio Pyle, Pittsburgh, Mars, Washington, Hershey, Columbus, Louisville, Sparta, Wheeling, Mt Pleasant, New Castle, Franklin...and loved it all.
I think Pennsylvania is a better kept secret than Colorado.
We've seen all four seasons...and they put on a great show!
The birds and flowers and critters were spectacular.
Almost everything here has something special about it...like the flower that had spores that flew 100s of feet in the air.
Its been a very good year.
Special thanks to:
Becky, Georgia, Mikey, Sonny, Rob, Arden, Scott, Jim, Lonnie, Jeff, Tass, Annette, Ida, Ruth, and the wonderful people of Pittsburgh.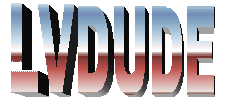 Sunday, December 27, 2009 6:59:48 AM, From: jim, To: Stories