I gotta see 2012 cause I love scary movies
Scary Movies - I gotta see 2012.
I love scary movies.
I love the previews, with the earthquakes and all. Course, none of that makes sense.
I'd think we'd either get a really nasty suntan, run out of breathable air for 10 minutes, or something not nearly as dramatic as bridges and buildings falling down.
And that is why I love scary movies. They're aren't possible.
Dramas scare me for just the opposite reason
Because they are possible. Divorce, unemployment, heart attack, car accident, hunger, disease...those are the real monsters.
They're horrifying! I'll take a horror movie any day over a drama.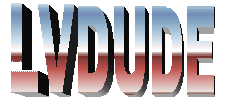 Sunday, November 22, 2009 10:51:47 AM, From: jim, To: Stories