Too tired too think
Can't wait to get back to Pittsburgh, my home away from home.
So, if working in Pittsburgh is like a dream, then this weekend was like a dream within a dream.
We didn't make it to Ocean City, NJ or Atlantic City, like I'd hoped.
The traffic was too thick, but we did see some of Delaware.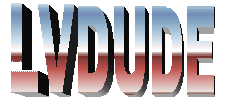 Monday, September 7, 2009 2:55:20 AM, From: jim, To: Stories