.Well folks, looks like I am here for a while
Hurray Jimmy... You got extended. I knew you would. Hurray, way to go Jimmy....

Where be you? I just tried calling you and got your voice mail...

Some possibilities are openning up for me.

So, did you ever interview with RJ?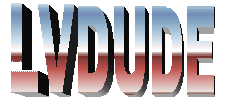 Tuesday, August 11, 2009 6:42:51 PM, From: SAE, To: Stories