Well folks, looks like I am here for a while
Some people pulled for me really hard, and I gotta say, its been a little emotional for me.
We've been travelling for what seems like forever and I haven't had a real home for what seems like a very, very long time.
These people have become as close to friends as I guess I'll ever have. And I'm happy.
These are the good people that I've been looking for.
They are the ones that I've always wanted to know.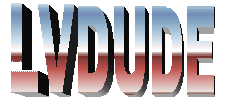 Tuesday, August 11, 2009 6:42:51 PM, From: jim, To: Stories