A week of Goodbyes
It was nice hanging with you guys.
Goodbye for now: Jeff, Jennifer and Glen.
We took Jennifer to the airport.
She went to Vegas and we went to the Moon Township. We never got a good chance to take her to Mars. (I'm serious)
While at the airport, Jen got into a little bit of trouble. It was her first time flying alone. She misplaced her ticket and her birth certificate down some place.
A nice couple saw that she was in trouble and offered their help.
In the end, the security office had her documents, and Jennifer and the couple flew off too Vegas.
The couple was from...you guessed it, Pittsburgh.
Pittsburgh people are the best!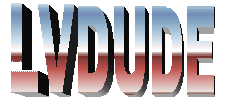 Monday, July 20, 2009 7:17:22 AM, From: jim, To: Stories