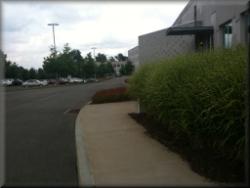 I was standing outside, talking to my buddy as he loaded up his car with the last of his belongings from his cubical.
We shared a smoke, and I watched him drive off for the last time.
Standing alone, I felt a cold breeze at my back.
In less than five minutes, the sky turned into an orchestra of thunder and lightening. The streets flowed with mud.
When I left work soon afterwards, it was still pouring outside.
I looked at the parking lot and I realized that out of the hundreds of people I work with, I was the last person to leave.
I have five weeks and three days left on my contract. This past year has been full of magic.