Counting the Days
I hear rain falling. Cars are treading their way through the flooded roadways. It takes me back to a timeless place in my mind and its a good feeling. I feel young again.
A friend has layed down for her last time. She's counting the hours.
All of the old times in our past, the partying with the gang, picking each other up from the floor and falling down again, us laughing at ourselves.
We had crazy times of constant fun, with never a bad word to say.
Almost all of the old gang is gone now. They came and went like an afternoon dream.
And I'm left here, listening to the rain fall, remembering with a smile...
while counting the days.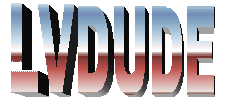 Wednesday, May 6, 2009 7:48:11 PM, From: jim, To: Stories