Last Weeks Events - Pittsburgh turns Green
Last week was HOT! It got up to the high 80's. All of the trees that were brown the week before, are now green. Where do the bushes that looked like sticks the week before get all of that green stuff! I'm awed by the event. Plants are full of action. All you have to do is notice them.
Magoos Bar and Restaurant
Magoos is just up the hill from our apartment on Old Perry Highway.The food was excellent and they have live bands every Tuesday and Saturday.
Near there, was an ancient bowling alley hidden in the back of a small, self deteriating mall. It was full of leaguers.
Walnut Grove
Wednesday, we rendevoused with a coworker at Walnut Grove in Cranberry They have live jazz at 9 pm on Wednesdays. The food, music and company were GREAT.
Mt Pleasant Drive-In
Friday, we ended up at a drive-in 65 miles south of Pittsburgh. You wouldn't believe it. There were three screens surrounding a grassy field. The burgers were hand shaped (old fashioned style), and the ambience was festive. We caught the tail end of Hannah Montana (which was surprisingly good). People clapped at the ending! We came to see Witch Mountain with the Rock.
Rita's Ice Cream
We swung by and tried some of Pittsburgh's famed ice cream. I figured it must be good if people are lined up there in the winter time. I had my first Gellato. I don't know why I was thinking it would have Jello in it, but it was delicious. One of Pittsburgh's various surprisings is its Ice Cream College! Strange, but true.
New Glasses for Becky
Let's see, what else did we do? Oh, I bought Becky a new pair of glasses (expensive little boogers). She was in tears, she was so happy. I didn't expect that.
It was beautiful.
IBM Thinkpad for work
Yesterday, I finally got my laptop for support work. Its old, but does the job. I like Thinkpads. I especially like the mouse stick they put on the keyboard. Its light, has a docking station for work, and now I have two monitors!!! Now I have an excuse to stay at home on the weekends...and not wander the country aimlessly, looking for new and exciting places.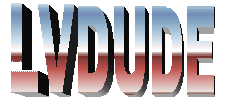 Wednesday, April 29, 2009 7:07:42 AM, From: jim, To: Stories