A good weekend - Its SPRING!
We went to Erie, Pa. Watched the sunset over Lake Erie. Hung out and at a local pub off of the lake. Drove around downtown.
We talked to Sonny almost the whole hour and a half back to Wexford on the Truck Phone. That was great.
Coming back through Cranberry, Pa, it was all lit up, and a lot more exciting than anything I'd seen in Erie.
I thought that was strange, that a small town like Cranberry could be so much more exciting than a city off of the Great Lakes.
Anyway, the rest of the weekend was about chatting, writing code and playing Wii. What a life. This weekend seemed to last a month.
Renee set up a three-way conversation with us and GMa. We enjoyed that a lot.
To cap off the weekend, we ate at the Outback, where we got a couple of steaks and a weeks worth of leftovers.
Just another weekend, but, we enjoyed every day.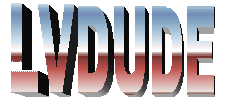 Sunday, March 22, 2009 9:11:01 PM, From: jim, To: Stories