Too all of you out there losing everything
You are not alone.
Last year, I lost a fortune in stocks, I lost a fortune of equity in my home, and I too have a bad loan on my house.
Eventually I may lose everything I have.
But I have hope, that by not being alone, things will turn around.
There's a good chance I'll have to start all over again.
If I do, this time, I'll do everything better than I did the last time.
I'm not sure what happened to the stock market and the housing market.
But I have faith.
Kids will get their higher education somehow, houses will be sold, and people will somehow be able to retire, even though most of us have lost our savings.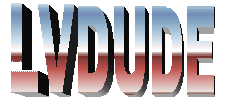 Thursday, March 12, 2009 8:31:12 AM, From: jim, To: Stories