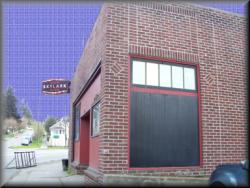 The Skylark Cafe is supposed to be a sought out dance bar / supper club...
It was okay, but I kind of expected more. It was small, but I'd think it could be a lot of fun after 9pm. We left there at 8pm. Their Monte Cristo is the best I've had since the 70's (at the old Mgm). The turkey, ham and swiss sandwich was fried in egg batter, and was done very nicely. Becky had a Reuben which was made with marbled rye. The food was textbook perfect.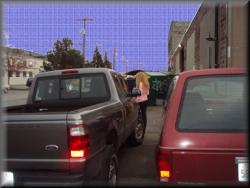 We stopped by the Show Box.

Young girls were standing in the parking lot, dressed up to the hilt. I thought My truck just went "WHOA, what's this?". We swing in, and check it out. The owners had converted an old brick walled warehouse into a show room / bar. It was big inside, but I thought it lacked the charm of a renovated warehouse. I thought it tried to look too modern, with its black and gold theme. They were having a fashion show inside at a the cost of $25 a ticket. There was a runway for the models, with those metal fold up chairs you see at high schools lining up along the side of it. Somehow, I just wasn't impressed.