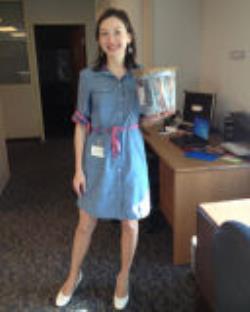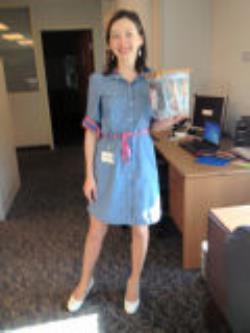 Meet Olga from Moldova. She and her group fly around the world to come to Clearwater, FL to test our systems.
As much as I don't like American businesses not hiring Americans,
I do like the attitude of the Moldovans. I asked her if she was instructed by her company to be happy and she said no. She looked up to the ceiling struggling to find the words and said
"I am just very happy to be here.".