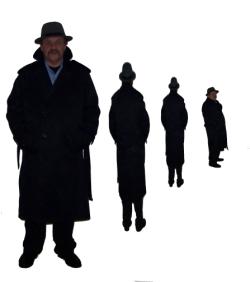 Whether with you, or as we roam; the gypsies leave you, to make new homes.
We know your voice, we know your face; we know your town, we've seen your place.
We leave our marks each place we go; on starlit beaches, in melting snow.
We never stay too long. Our homes are shelved. Each place we leave, we leave ourselves.
And Holidays are odd at best. We dine with strangers. We laugh and jest.
The cold world of contracting, that's where we are. Whats in between, lies in the stars.
---
To all of the people we know and love in Las Vegas, Orlando, Seattle, Louisville, Toledo, San Diego, and Pittsburgh
Happy Holidays!!! We love and miss you.
---
I want you to know, I didn't choose this way of life. It chose me.
---